Here's the thing. I love thrifting.  I'm always down for a quick trip to a thrift store. Of course, a quick trip usually turns into a leisurely stroll down the aisles in search of hidden treasures (that is, if I'm without kids. With kids, things are more rushed and I usually end up spending most of time in the toy aisle trying to convince my youngest daughter that we don't need another stuffed animal/toy kitchen/etc.)
The next best thing to browsing my favorite thrift store in person is browsing the vintage shops on Etsy! I am especially drawn to those shops who create a visual story with their vintage pieces. Shops like becaruns and msjeannieology impress with their clever styling and eye-pleasing photos.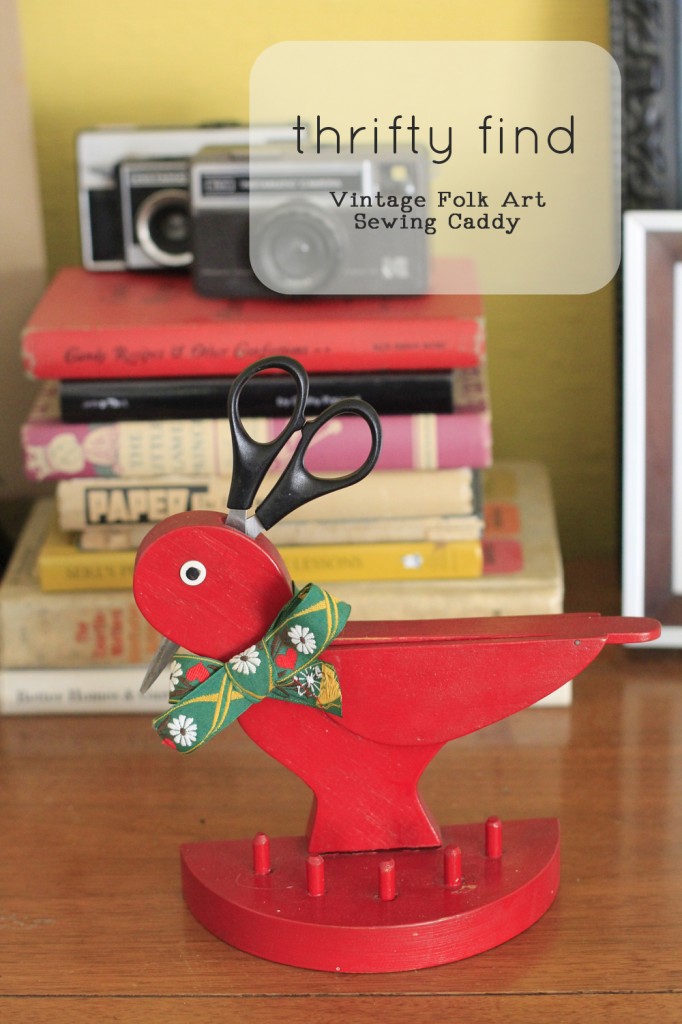 Today, I wanted to share a piece that I picked up from Etsy more than a year ago. It was a post-Christmas present to myself. I remember browsing Etsy from my iPhone while my family and I were driving back from our Christmas trip to Ashland, Oregon. The candy red bird caught my eye and I had to have it. I literally ordered it while on the road.  Not only is this wooden bird adorable, it has  function! A place to store scissors and bobbins and needles too.  Add the history of the piece and what little hands may have learned how to sew or cut or craft with this little red bird as their companion and I was sold.
To read more about my past thrifty finds, go here.
Thanks for stopping by today!