Ever since I devoured the first issue of Mollie Makes with its adorable knit apple cozies on the cover, I have dreamed of being on the beautifully matte pages of Mollie Makes.
How could I not be a fan of a magazine that covers making, thrifting, collecting and crafting all in one? Plus, it includes a mini kit to create project? Each month, I would hunt down the latest issue at my local book store.  (Because Mollie Makes started as a U.K.-based magazine, it was sometimes hard to find.) The cozy and rustic, yet hip and modern aesthetic of the magazine speaks to me – -no — sings to me!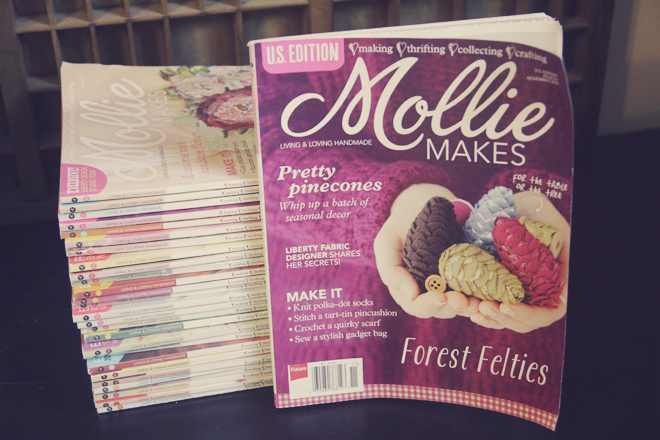 So, it was literally a dream come true when one of the editors of  U.S. Edition of Mollie Makes contacted me. I jumped up and down with joy when I saw the e-mail.
I asked her how she found me, and she said it was from the Urban Craft Uprising website. I was a vendor for the Summer 2014 show. Several weeks later, I received the magazine in the mail (I'm now a subscriber

 and quickly flipped the pages, spotting one of my heartfelt wreaths on page 40. Pictured along with items from West Elm and Anthropologie(!), the page is entitled Get the Look — Cozy Comfort.  Yes! I love that description for my wreath.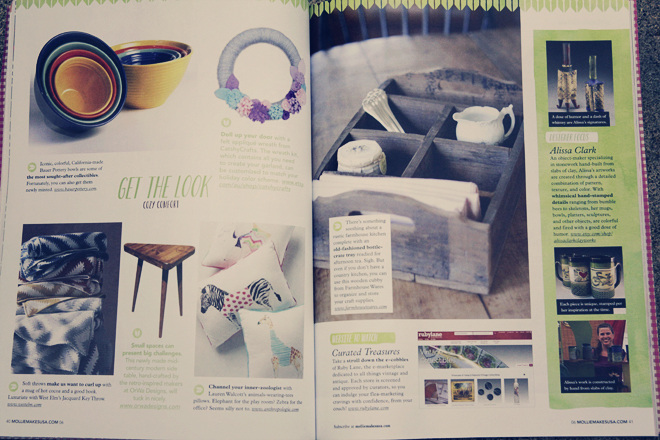 I supply the wreath form,  yarn and flowers and you assemble it yourself. A great option for a crafter or handmade lover. Or if you prefer you can buy the wreath already made here.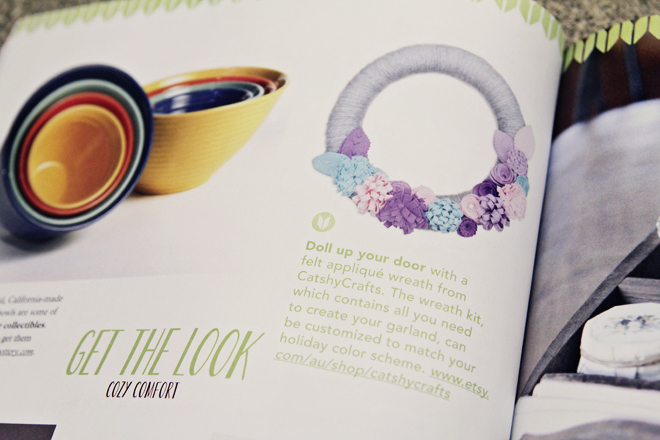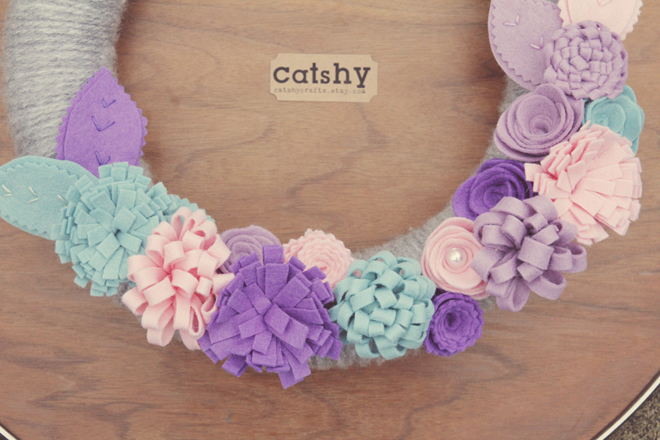 Do you read Mollie Makes? What do you think of it?
Thanks for letting me share my good news!