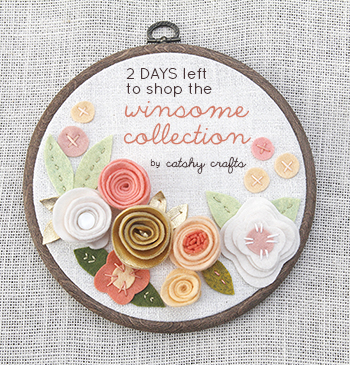 I am so excited to let you know that I am working on a new mini-collection for you! But before I can reveal my new line, I will be retiring the Winsome Collection, which debuted in April.
Releasing a 10-piece line was so exciting. Seattle Refined named my hoop art a "best gift for your Seattle mama,"sold multiple pieces, debuted my line at The Handmade Showroom in downtown Seattle and got lots of amazingly positive feedback from you, lovelies.
Eight of the ten pieces will be retiring and no longer available in my Etsy shop as of August 7. What about the other two pieces? Good question, lovely! Only your top favorites (i.e. best sellers) will remain in the shop.
So if you had your eye on one of the pieces, now is your time to pick one up before they go away forever.
xo, Cathy
p.s. Did you miss the link? Click here to take you to the entire Winsome Collection.