Hello sweet friend! I'm Cathy, owner and chief maker at Catshy Crafts. Through Catshy Crafts, my loves of creating, photography, design and vintage collide.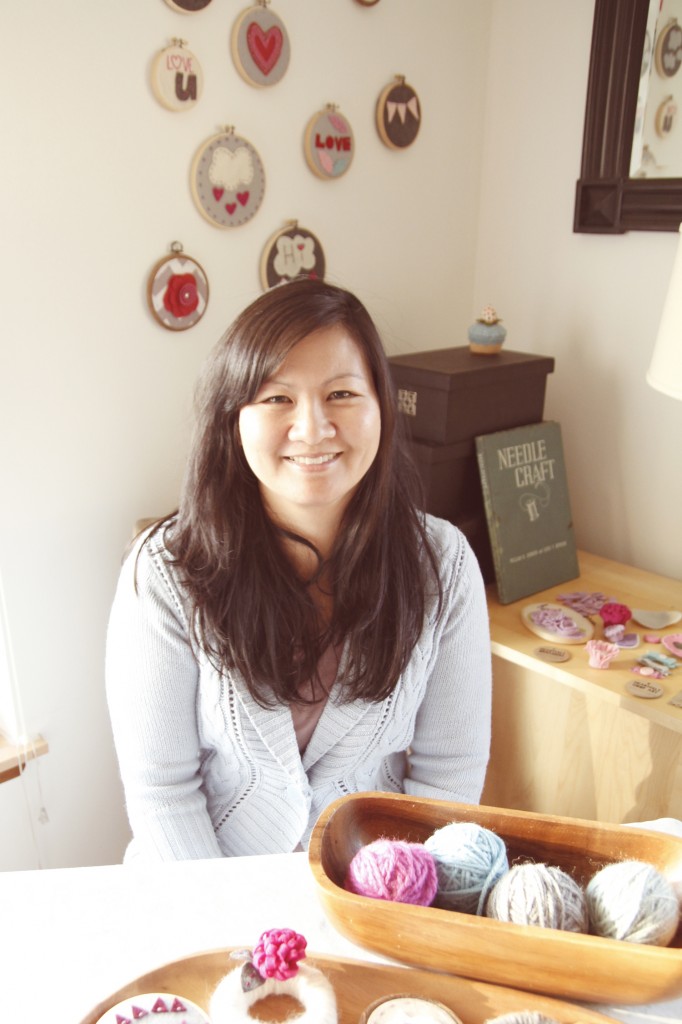 I believe that happiness is a practice that must be nourished every day. Every bit helps – from catching up with friends over a latte to hugging your little ones to hanging a bit of happiness on your walls.
My embroidery hoop art and yarn wreaths celebrate happy moments and cherished relationships without saying a word. Using chunky yarns and wool-blend felts, I love to choose happy-making colors and icons like hearts, banners, flowers and thought bubbles to create pieces that add a cozy touch to your home. Each hoop art is hand-cut and hand-stitched, reflecting the warm and thoughtful heart of the giver and the special bond with the recipient.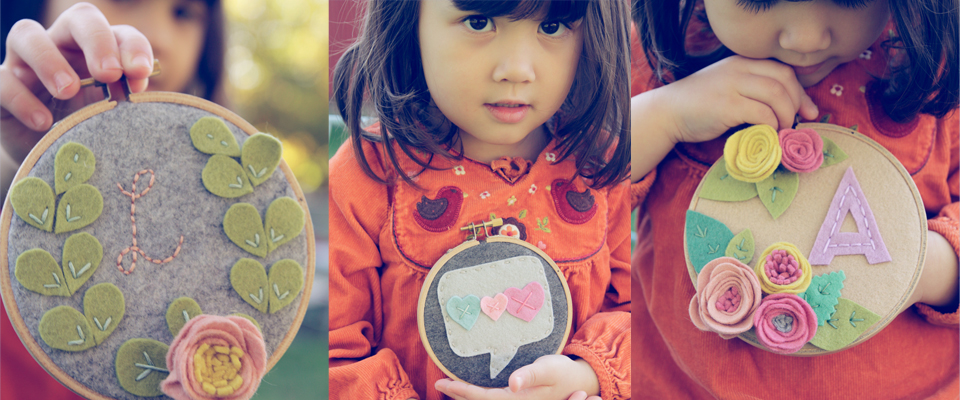 Each wreath is hand-wrapped and embellished with my signature felt flowers.  I also offer personalization and customization of my heartfelt hoop art and wreaths. A name or special phrase hand-stitched on to the hoop makes it even more special.
BEHIND THE NAME (WHY CATSHY?)
It's an anagram of Cathy's.
My nickname is Cat.
I'm shy.
I like cats.
My then-seven-year-old daughter approved. (She shot down a lot of other names before I settled on this one!)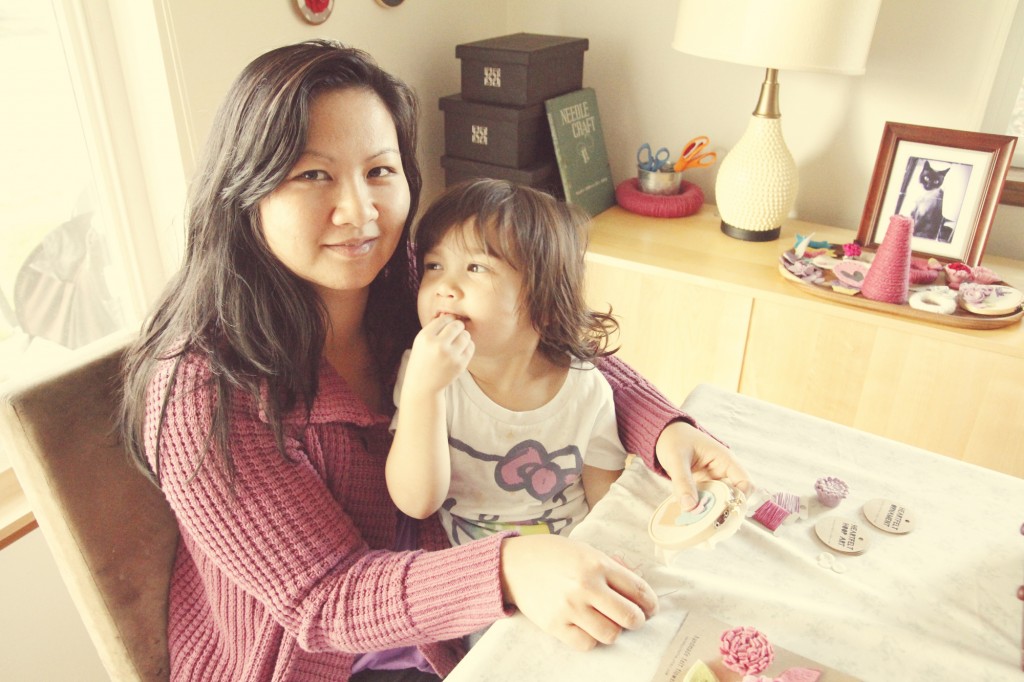 HOW IT BEGAN
My business began in 2011, when a a friend asked me to decorate a local cupcake shop with my whimsical paper and felt creations. After that first public showing of my work, I knew I had to launch a creative business! Since then, I've focused my attention on oh-so-touchable felt and yarn.
Anyone who knows me knows that I am a soft-spoken, shy woman of few words. It is a bit uncomfortable to be in the spotlight, but Catshy Crafts has made me step up and venture into that unfamiliar place. It has given me an outlet to nurture my own ideas and creativity, and then reveal it to the world bit by bit. It has given me the impetus to connect with people I never would have met otherwise – from customers to fellow creatives and indie business owners to lovers of handmade. I am still that soft-spoken, shy woman-of-few words, but through Catshy Crafts, my creative voice is just a little bit louder!