Good news for Catshy Crafts! I am so happy to share that my meditating animal hoop art got its second piece of major press. My embroidered felt wall art was featured in the October 2016 issue of Seattle's Child magazine.
My intention with these sweet pieces was to instill a sense of peace and calmness among the littlest ones, so I am so glad that people are loving this line.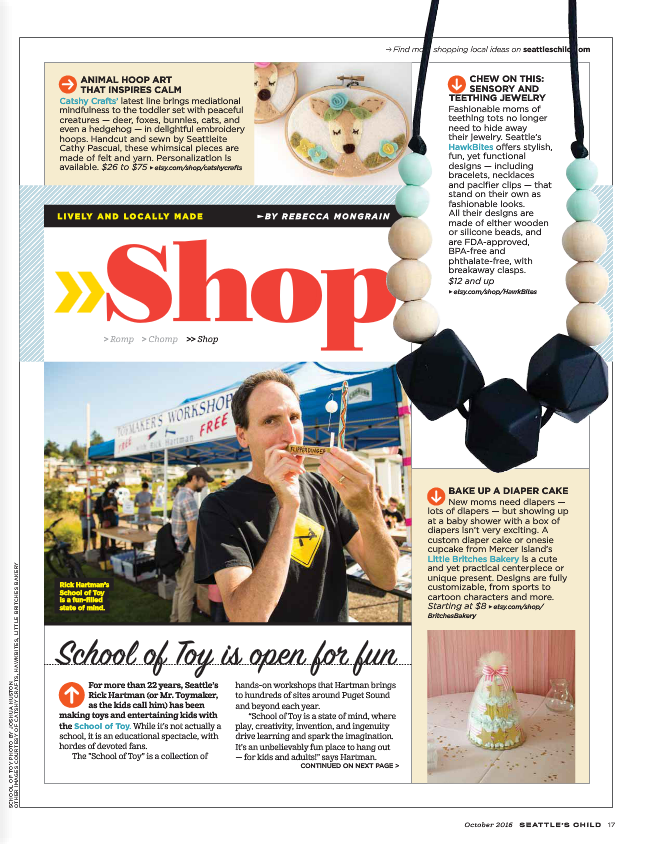 If you live in the Seattle area, you can see these hoop art in person at The Handmade Showroom. I even have a super-sized version of the meditating deer in a street-level display window on 6th Street!
NEW COLLECTION COMING SOON!
As a follow-up to this line, I am about to release a second collection that will coordinate perfectly with the original designs. If you follow me on Instagram (@catshycrafts), you've probably seen a few sneak peeks

Stay tuned for the Serenity Collection to be released later this month!
Do you want to keep up-to-date on all things Catshy Crafts?
Join the She Felt Loved Club! It's free and I never SPAM. I send out a newsletter about all my newest collections and fun updates.
Thanks for stopping by, lovely!