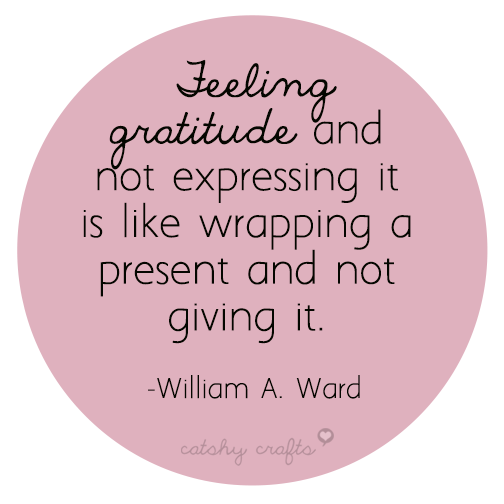 Expressing gratitude to someone is a gift that rewards both the giver and the receiver. Whenever you feel gratitude for someone or something, expressing it – through a simple thank you or kind gesture – will open your heart to a bit of happiness.
A decade of gratitude studies show that people who give thanks increase positive emotions, reduce risk of  depression and improve their relationships, just to name a few benefits. Even in the midst of down times, you can always find something to be grateful about, can't you?  Something good in your life. In fact, research says that practicing gratitude will help you through the bad times.
Of course, it may be hard when things feel so bleak or dreary or dark. Or maybe you are grateful for something that at first was a cause of sadness and despair, but over time has become the catalyst for something so much better. A break-up of an unhappy union leads to a healthier relationship with someone else. A job loss leads to more fulfilling one.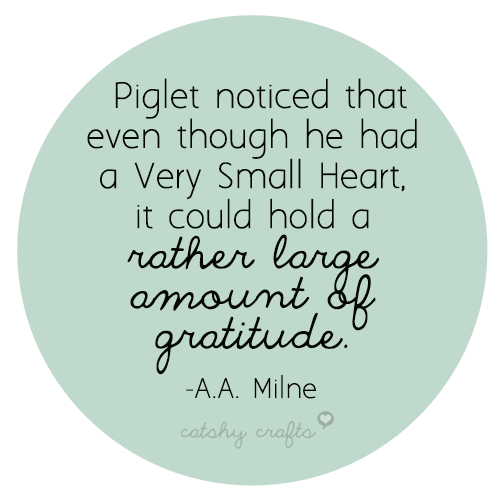 In the midst of my own divorce, I've been finding so many things to be grateful for. My two beautiful children. A supportive and respectful ex-husband and co-parent. A roof over my head. Friends who have supported me. Rediscovering the strength and grace of my own body through yoga and exercise and good eating. And yes, I am so grateful for this creative business that has enabled me to grow in so many ways over the years.
Need help in expressing gratitude? Read this article about six habits of highly grateful people from the Greater Good Science Center.
p.s. If you liked this post, check out my other blog posts in my series: "Creating Happiness."